Projects & Publications:

Zoe Beloff
Anne Chu
Harrell Fletcher
Hamish Fulton


Rodney Graham


Ricky Jay
Paul Lincoln
Allan McCollum & Matt Mullican
Matt Mullican
Max Neuhaus
Maria Nordman
Allen Ruppersberg
Michael Smith
Robert Walser

The Gallery has worked with Rodney Graham since 1986 making exhibitions, multiples and publications. The first one person exhibition of Graham's work at the gallery - and in the United States - was an exhibition in 1988 entitled Standard Edition. In connection with this exhibition the gallery copublished with Yves Gevaert, Johnen & Schöttle and Philippe Nelson the artist's book Freud Supplement (170a-170d). In 1990 the gallery exhibited Graham's Oxfordshire Oaks, the first in a series of camera obscura images of trees. In addition to being involved in the publication of various of Graham's books, the gallery has also published a number of limited edition lightboxes, photographic works and other multiples, most recently the book British Weathervanes.





Weathervane, 2009
Silkscreen
120 x 120 cm.
Edition of 40
Published by the artist, Christine Burgin and Donald Young Gallery





British Weathervanes, 2009
Published by Christine Burgin and Donald Young Gallery for the Whitechapel Gallery, London
Text by Iwona Blaswick, Erasmus of Rotterdam, John Slyce and Candy Stobbs
48 pages with 16 black and white illustrations and 2 color plates
$30
Available for purchase on amazon.com or for wholesale orders email gallery@christineburgin.com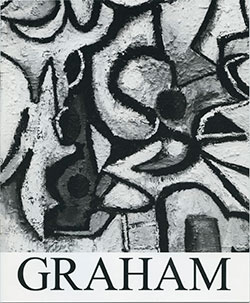 Graham/Peinture, 2008
Published by Christine Burgin and Donald Young Gallery
7 pages with 8 black and white illustrations





Essence of Smoke, 2006
Chromogenic prints mounted in painted louvered metal lightboxes with fabric wrapped electrical cord
Work in four parts: 13 ¾ x 10 ¾ x 3 ¾ inches each
13 ¾ x 55 x 3 ¾ inches overall
Edition of 12





Glass of Beer, 2005
Silkscreened mirror with lacquered wood frame
48 x 41 x 4 inches
Published by Christine Burgin and Donald Young Gallery
Edition of 18





Untitled (Mariachi Tie), 2005
Black and white pigment print and cyanotype
Work in two parts: 11 x 13 inches each
Edition of 18
Published by Christine Burgin





Nautical Scene with Loudhailer, 2004
Chromogenic transparency mounted in aluminum lightbox with orange electrical cord
27 x 34 x 5 ½ inches
Published by Christine Burgin and Donald Young Gallery
Edition of 10





Typewriter with Flour, 2003
Chromogenic transparency mounted in steel lightbox with Hammerite finish and fabric wrapped electrical cord
9 ½ x 16 x 4 inches
Published by Christine Burgin and Donald Young Gallery
Edition of 10





Can of Worms, 2000
Chromogenic transparency mounted in aluminum lightbox with walnut surround and silk electrical cord
18 ½ x 23 x 4 ¾ inches
Edition of 10
Published by Christine Burgin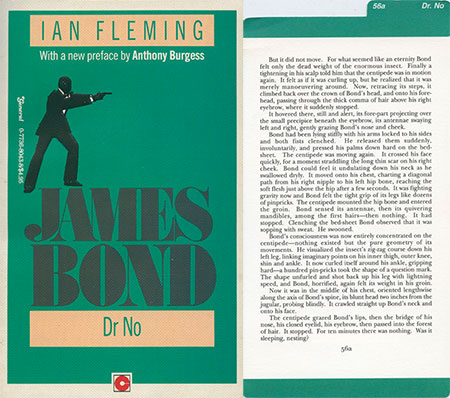 Dr. No, 1991
Book and bookmark
Published by Christine Burgin to benefit Printed Matter
Edition of 100





Freud Supplement (170a-170d), 1989
Published by Christine Burgin, Yves Gevaert, Johnen & Schöttle and Philippe
Edition of 100
176 pages





[The Piazza 4.1], 1989
Book and bookmark
Published by Christine Burgin and Yves Gevaert
Edition of 25